COVID-19 Message for Guests
Nothing, absolutely nothing, is more important than the safety and comfort of our guests and staff! We are a family owned and operated small business that has a tendency to "adopt" our guests, so here everyone matters. When you stay with us, you are "one of our own".
The City of Key West has adopted the position of allowing individual businesses to decide for themselves their own mask policy. At present, it appears that most will continue to require them indoors, at least for the short term.
At the Tropical Inn, it is our stance that, until our entire staff is fully vaccinated, proper masks will be required upon entering, exiting, and while occupying the interior common areas of the Main House, including when "just passing through" to private rooms. This will remain in place until around mid-June. We ask that guests kindly respect our policy.
To help you feel secure in choosing the Tropical Inn for that special Key West getaway that you have dreamed of for so long, here's a brief rundown of the safety protocols you can expect:
STAFF
If a staff member feels unwell, we insist that they stay home, at full pay. Period.
Our housekeeper wears a mask and gloves to clean your room.
Innkeepers use face coverings (inside) and/or social distancing (in the garden), as indicated by proximity considerations.
CHECK-IN
Check-in is touch-free and your keys will be presented to you, disinfected and UV-sanitized. Your outstanding balance will be charged 24 hours in advance of your arrival (you'll receive an email reminder). A photo ID and the card you booked with will still need to be presented.
Masks covering your face and nose are required inside all Key West public establishments except while eating or drinking.
HEALTH AND SAFETY PROTOCOLS
While we've always been known for our fastidious housekeeping, we have enhanced our already robust cleaning protocols, using CDC-approved, EPA-registered disinfectants. We strictly adhere at all times to CDC guidelines, from which the American Hotel and Lodging Association Safe Stay initiative has been developed.
Touch-free hand sanitizing stations are available throughout the common areas.
High-touch areas throughout the property are sanitized on a regular basis and, in the honor bar area, we ask that you go behind yourself, using the provided disinfectant wipes.
Even though every surface in your room has been sanitized thoroughly in advance of your arrival, we've provided a bottle of disinfectant spray under the sink for your peace of mind.
Housekeeping staff formerly would have entered your room daily to service it. Now, if you want us to come in, you'll need to request it by using the hang tag on your door. before noon.
BREAKFAST
In place of our former breakfast buffet, we deliver a picnic basket to your door. In your room, you'll find a menu with an extensive array of healthy and tantalizing offerings, featuring Tropical Inn guest-favorites. Simply call us at the front desk to place your order a few minutes ahead of when you'd like to receive it.
Your breakfast basket is prepared in accordance with Florida Health Department guidelines by the innkeeper, who is certified by that organization, and prepared in our kitchen, which is regularly inspected by same. Chances are, yours is a room with a private outdoor area — perfect for enjoying an al fresco breakfast. If not, we encourage you to take your basket to the garden, where there is always plenty of room for social distancing.
COMMON AREAS
Face coverings are required in the common areas (entryway, office, and hallways) of the Main House. In the garden, we ask that you be mindful of social distancing while using the pool and hot tub. Tables and chairs are already arranged to assure proper spacing; please don't move them.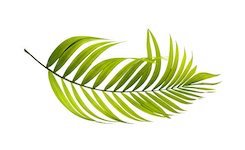 Check in is 3-5 PM. Check out is 11 AM.
Children and Pets
Young adults 16 years of age and older are welcome when accompanied by a parent or guardian; sorry, no pets.
Our Reservation and Cancellation Policy*
A deposit equal to 50% of your stay (1-night deposit on 1-night stays), including tax, is billed to your credit card at the time of booking your room. The remaining balance, if any, is automatically processed approximately 24 hours prior to your arrival using the credit card on file to hold your reservation.
If you cancel your reservation for any reason, including transportation difficulties, we must receive notice two weeks (one month for Holiday Season and special events) in advance of the scheduled arrival date in order to refund your deposit, less a processing fee of 10% of your deposit amount. Alternatively, you may elect to reschedule to a later date or convert your deposit to a gift certificate, good for a year, at no additional charge.
Cancellations within the applicable cancellation period in advance of arrival are subject to forfeiture of deposit. Deposits on reservations made within the applicable cancellation period are non-refundable. In the event of early departure, cancellation after balance has been paid, or no-show: full stay, including tax, will be charged.
*Advance Purchase promotions, third party reservations (e.g., Expedia, Hotels.com, etc.), and bookings made within 48 hours of arrival are paid in full at time of booking and are non-cancelable/non-refundable/non-transferable.
*Fantasy Fest has its own rather detailed reservation and cancellation policy, different from the standard (reservations are fully prepaid and non-cancelable/non-refundable/non-transferable after July 31). This is discussed at booking and set out in the reservation confirmation.
No matter the time of year you are traveling, we strongly encourage the purchase of travel insurance to protect your vacation investment! Please click here for more information.
Hurricane and Force Majeure Cancellation Policy
We do not refund for inclement weather, transportation difficulties, or conditions outside our control, including governmentally-imposed travel restrictions.
Should a mandatory hurricane evacuation or other governmental edict be ordered while you are a guest, and you have failed to purchase travel insurance (or the reason for evacuation or restriction is exempt from your insurance), you will be issued a voucher for the unused portion of your stay. Guests holding a confirmed reservation who are unable to travel to the Tropical Inn because of governmentally-imposed closing of the Tropical Inn, the Key West Airport, connecting roadways, or border regulations restricting entering the USA or leaving the guest's home country will receive a voucher in the amount of the room deposit held.
Vouchers are redeemable up to two years from the issue date, excluding special events and holidays.
Except as noted, no voucher will be issued if conditions are not a threat to Key West and you are unable to travel because of issues such as canceled ferry or flights, adverse travel conditions outside the Keys, or personal reasons of any kind, including Covid-related.
We strongly encourage the purchase of travel insurance to protect your vacation investment! Please note that we do not sell travel insurance, but provide links on this website to Insuremytrip.com and Squaremouth.com, two excellent sources for comparing reputable and comprehensive providers in the travel industry. You can learn more about it by clicking here. Also, click here for travel insurance specifically including Covid-19 coverage.
The Tropical Inn respects your privacy and is committed to protecting it. Basic personal information is collected and stored only to the extent of facilitating reservations with our property. Your data is never, ever sold or shared with unauthorized parties. Tropical Inn is proud to be GDPR compliant in all respects. Our reservation software uses industry-standard encryption to protect your personal and payment information during and after your reservation, removing your credit card information to prevent theft or disclosure once the reservation is complete.