Excitement is building, and locals have been "practice fishing" for weeks now. April 17 through 21, Bass Pro Shops sponsors the World Sailfish Championship right here on the Key West waterfront. Featuring a million dollar prize purse, the privilege of joining the competition comes with a threshold entry fee of $7700.00. Over 400 amateur and professional anglers are anticipated to take part in the contest.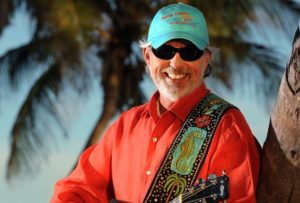 The tenth anniversary of the world-class event kicks off Tuesday evening at Mallory Square, attracting a global array of anglers.
With payouts exceeding $1,000,000 to the top tournament winners, it is the world's richest fishing competition, benefitting not only the coveted prize winners, but a variety of worthy charities, as well.
The serious fishing kicks off with some serious partying. As the sun sinks over the horizon, the Keys' own beloved "troprocker", Howard Livingston, and his Mile Marker 24 Band will take the stage to entertain the crowd with a "Free Concert for the Keys". The public is invited to join in the festivities.
Then, bright and early Wednesday morning, the anglers will be headed to sea to test their mettle, while event spectators indulge in a multitude of shoreside diversions.
You've been looking for an excuse for a spontaneous getaway to Paradise. Check for last minute lodging and event details, then head for the Keys!